My baby sister's birthday, as well as the over-glorified American tradition of Thanksgiving. I'm not a big fan of holidays that revolve around the farcical relationship between Native Americans and Pilgrims, that centers solely around the devouring of a hideous bird. And even if it is hideous, the turkey still deserves to live, rather than being bred and overfed by remorseless corporations who care nothing about the humane treatment of animals.
Okay, now that I've gotten that out of my system...
The contest isn't going so well. I've gotten six entries, and none more. Not too many people seem very interested. It makes me sad. So, keep those names coming! Only four more until the poll opens.
Eighteen Humorous Pictures of Turkeys
1.
2.
3.
4.
5.
6.
7.
8.
9.
10.
11.
12.
13.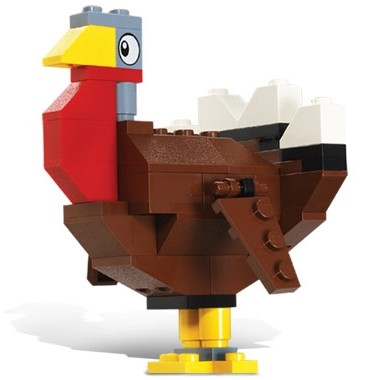 14.
15.
16.
17.
18.
May your delicious meal not taste too much of wanton bloodshed.
~Sushi